Thermo King Parts Information
Thermo King Parts
Contact our parts department today at (262) 835-9901.
Click here for Thermo King Parts
Click here for Carrier Replacement Parts
Maintenance
Thermo King offers the highest quality in durable maintenance items on the market today. All products have been carefully selected and designed to keep your Thermo King equipment operating efficiently and at full capacity. Thermo King products... there is a difference!
Replacement Parts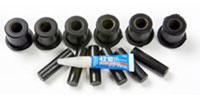 Genuine Thermo King replacement parts beat the competition in side-by-side testing. Engineered to provide optimal performance and maximum life, Thermo King parts protect your investment and provide you peace of mind. Insist on Genuine Thermo King Parts!
Refrigeration Components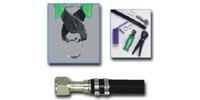 Manufactured by Thermo King for Thermo King systems. All refrigeration components are designed for long life with maximum strength and support. Insist on genuine Thermo King products... there is a difference!
Contact our Parts Department to order any of these Genuine Thermo King Parts
at (262) 835-9901